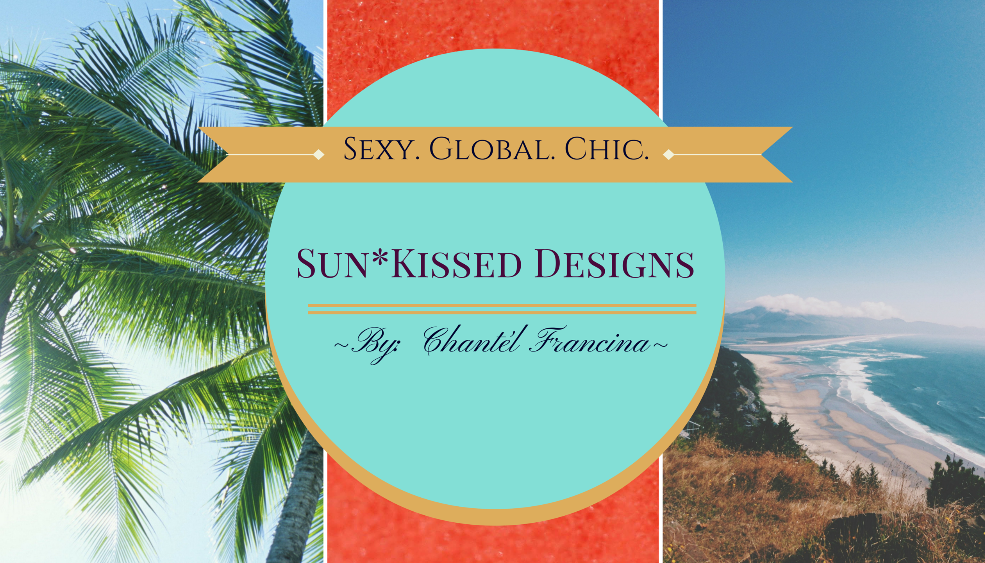 THE SUN*KISSED DESIGNS




SEXY. GLOBAL. CHIC.
Life is about exploration! Discovering people and cultures in the unknown. Finding and sharing yourself along your journey...your way. We have been inspired by all the beauty that coastal regions across the globe have shared. Each and every locale expresses "coastal" in their own way...and it is beautiful! Experience The Sun*Kissed Designs! It's Always Summer Somewhere! Stylish pieces that take you from day to evening and anywhere in between. Pieces that are native inspired, coastal-kissed, hint at vintage and are simply luxurious! Whether you are jet-setting or staying put, these designs align into every moment. Balance. Gratitude. Enthusiasm! Sexy. Global. Chic! Create your moments and then fully live them! Our mission is simply to create beautiful clothing and accessories for you and lovely products for your home, that cultivate an experience of effortless style! We design and hand make all of our products, giving you a piece of our creativity and ensuring quality all along the way! Live the Sun*Kissed Life! click the images below to explore! #EndlessSummer!
Lovely Looks To Bling In Spring!
From our newest collections and products, shop EPIC finds that will bling and scent your home, pet rooms, wardrobe, and YOU!!
READY!! SET!! LOVE!!!! 
Shop The Newest Collections From The Sun*Kissed Designs!
Enjoy BEAUTIFUL Exclusives And AMAZING Newness!!