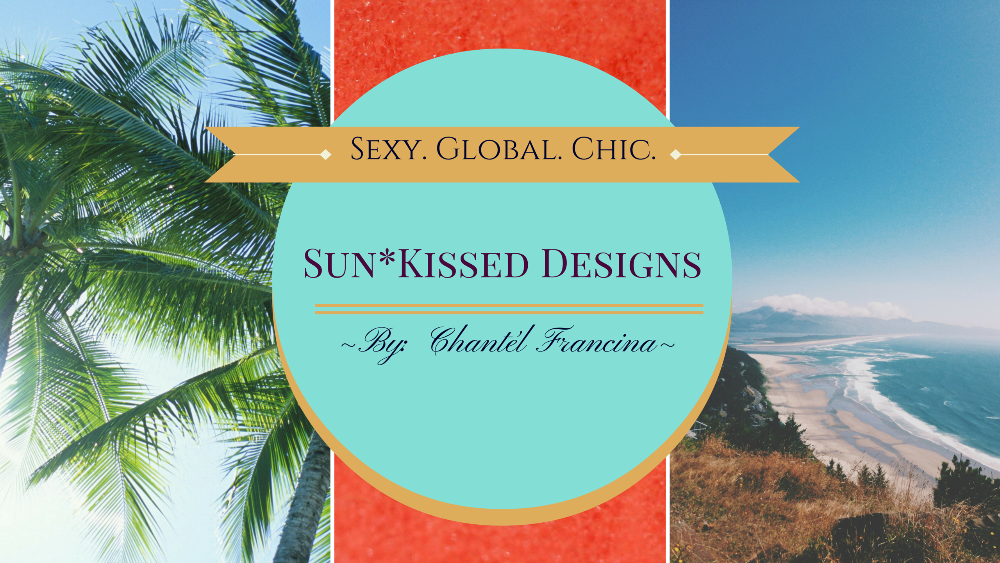 FAQ's & SHIPPING INFORMATION
~FREQUENTLY ASKED QUESTIONS!~
Find Answers For Frequently Asked Questions Below!
How Do I Place An Order?
To place an order, click the "Submit Order Form" button under any product listing, or download the PDF here! Only 1 Order Form is need per person/business. Download the PDF, fill it in via a PDF filling site (we suggest PDFScape.com) and email it back to chantelfrancina@thesunkisseddesigns.com! Once received, your order is processed, your shipping fees are calculated, and you will receive an email invoice that is due on receipt. Submit your paymen via the invoice instructions, and your purchase is shipped! We will provide shipping details and tracking and follow-up with you once your items have been received! Voila!!  We offer a few options to pay your purchase overtime! Our in-house financing, Installment Pay, and through Paypal Credit! Sign up for Installment Pay below and pay overtime! Sign up for Paypal Credit via the paypal website www.paypal.com or via your invoice after you have submitted your order form. Terms and Conditions apply for both! 
Do You Offer Payment Terms?
Yes! We offer INSTALLMENT PAY and PayPal Credit!
INSTALLMENT PAY is our in-house payment plan! Order what you like now and pay within 30 or 45 days!! There is no Credit check! You pay 50% of your initial order due at invoicing and are invoiced the final payment in 30 days or 45 days, you choose! Save 10% when you pay your balance in full within 30 days! Pay just the full balance without any discounts within 45 days of your initial order! For Installment Pay orders not including Custom Fit, your entire purchase is shipped at the time you order! Earn points towards future discounts when you pay on time and for the dollar amount purchased! Installment Pay and Custom Fit can be combined! Custom Fit orders may take longer to create and ship and may incur a delay in shipment. You will be notified at invoicing of the estimated shipping date. there are no additional costs associated with Installment Pay or Custom Fit Orders! All Installment Pay and Custom Fit sales are final. Click the button below to fill out an order form. You will be invoiced for your order and given the option of 30 day repayment or 45 day repayment. Our shipping rates still apply at full price and are due in full in order to ship your purchase. Click here
 to sign up for INSTALLMENT PAY!
We also accept Paypal Credit!! Terms and Conditions of Paypal Credit are subject to credit approval by paypal and is only honored on purchased of $99* or more. Please refer to the terms and conditions of Paypal during checkout. *Applicable for qualifying purchases of $99 or more if paid in full within 6 months. Customers check out with PayPal and use PayPal Credit. PayPal Credit is subject to consumer credit approval, as determined by the lender, Comenity Capital Bank. Click here to learn more and sign up for PayPal Credit!
What Are Your Shipping Fees?
Enjoy $15.00 2-Day Standard (Our products are handmade upon ordering. Please allow upto 7-10 Business days following order processing for shipping confirmation emails to be sent) on all orders in the U.S.! Sales tax is based on your "ship to" address.We offer an International Flat Rate Shipping Fee of $50.00. This total is for your entire purchase no matter how much you purchase or where you are located. Most of our shipping box dimensions are 12x14x8 but will be larger for greater purchases. This can change based on the amount of product that you purchase. Depending on your location it can take an upwards of 15 days for your package to arrive.Email to arrange international orders and shipping. Loyalty Program Members enjoy FREE Shipping!
How Do I Join The Sun*Kissed Designs Loyalty Program?!
Are you interested in joining our Loyalty Program?! Join for only $25/year!  Click the 'Join Our Loyalty Program' below to submit your information and receive your Welcome Kit and receive additional information about gaining early access to new products, exclusive sales, your own personal coupon code to use on ALL purchases (even sale items!) and exclusive loyalty program subscriber giveaways! Gear Up For Exclusive Sales, The Sun*Kissed Home App, Missed Sale Coupon Links, Members Only Savings, Members Only Products, Birthday Month Sales, and Early Access To New Products! 
Do You Have An Affiliate Program!?
We sure do!!! Visit Our Careers Page to learn more and sign up or email us at chantelfrancina@thesunkisseddesigns.com to learn more!
Do You Offer Courses & Business Counseling?!
We offer private business counseling by request (email us at chantelfrancina@thesunkisseddesigns.com!), our businesses courses through our sister brandThe Havenery Club and our ebooks and printed books on our Books page!
Where Can I Learn About Your Career Opportunuties?!
We regularly post our open career opportunities here!
How Can I Carry The Sun*Kissed Designs Products In My Boutiques!?
Email us at chantelfrancina@thesunkisseddesigns.com!
Don't See Your Question!? Email Us at chantelfrancina@thesunkisseddesigns.com!