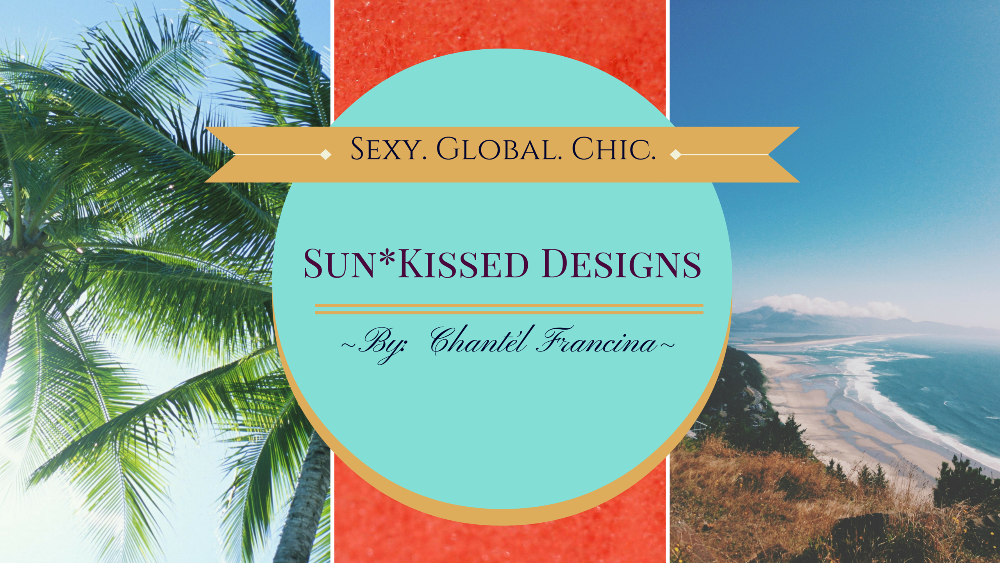 Pet Parents Unite!!
Love & Pamper Your Furbabies
In Style With Our Pet Products!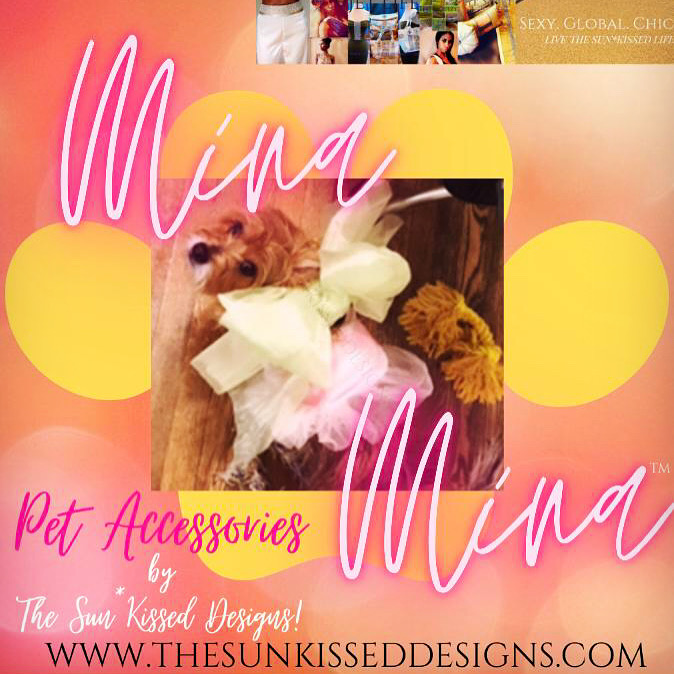 ~Fur Baby Chicness!~
Who says that style is only for humans!? Outfit & Pamper your Fur Babies with our
Mina Mina Pet Accessories Collection!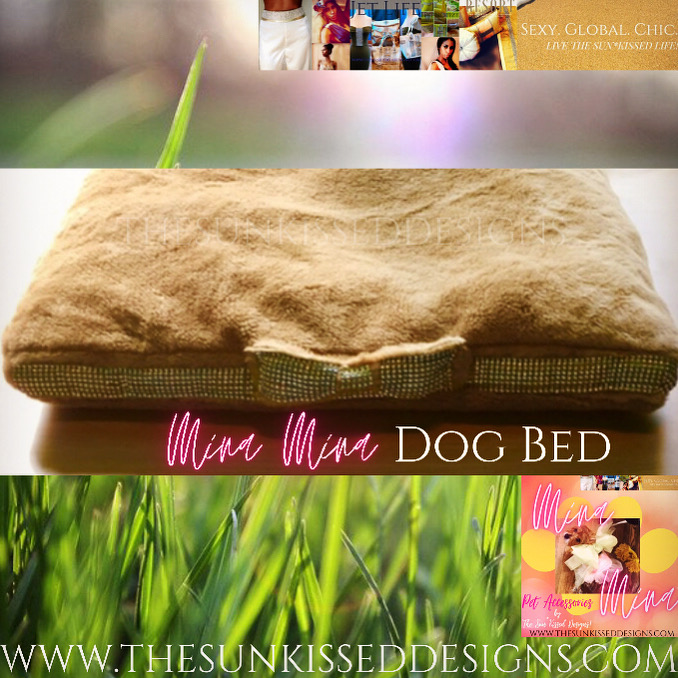 The Mina Mina Dog Bed Item #MINAMINADOGMTSKD
$45
Soft! Plush! Chic! On what else should a Purrrfect Princess Sleep!? Our Mina Mina Dog Bed measures 28in wide, 22in long and 4in thick! A 2in thick sparkle trim band adorns the entire pillow perimeter and a large sparkle trimmed bow accents the pillow edge center! The soft, warm, beige faux fur of the pillow has a medium length pile and launders easily! Polyester fiberfill keeps your Pet Princess warm and is comforable for their joints! Purrrfect fro small to medium pets of all ages! Fits in a medium size pet crate! Made in the USA! Machine Wash warm with gentle detergent, air fluff/low heat to dry, Sparkle Trim, Beige Faux Fur. (Winter Weight shown), or Cream Denim (Summer Weight not shown). Please specify Winter Weight or Summer Weight fabric when ordering!
Let style lead the way! Our Mina Mina Dog Leash will have every step of your Fur Baby's walk shining like the sun! It measures 18in long, 1in wide and has a 6 1/2 in handle. The swivel clasp connects to your pet's collar or harness ring. Constructed with beige leatherette and sparkle trim, this leash is strong enough to go the distance and so chic that you guys will turn heads along the way! Chic the lead with our Mina Mina Dog Leash! Wipe clean with a wet cloth and gentle detergent. Vinyl and Sparkle Trim. Beige. Made in the USA!